Canada Powersports 
Financing
Get Approved For A Powersports Loan, 
Guaranteed!
ATV | RV | BOAT | DIRT BIKE | SNOWMOBILE | JET SKI
We work with all credit types to get you the lowest interest rates and the best payment options.
CREDIT CARD PRE-APPROVALS AVAILABLE
PAY OFF YOUR EXISTING LOAN!
ZERO HASSLE, ZERO DOWN LOANS
GET APPROVED NOW
OUR PROCESS IS EASY, FAST AND SECURE AND OUR TEAM IS ALWAYS HERE TO HELP.
We Can Finance Your Next Adventure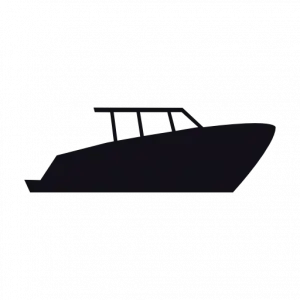 Powersports Loans, Made Simple •
Getting approved for a powersports loan has never been so easy! Here at Get Approved Canada we are your Canadian powersports financing specialists from coast to coast. Our process is as easy as:
GOOD, BAD OR NO CREDIT, ALWAYS APPROVED!
Competitive 
Low-Interest
Loan Options
You don't need to settle, get the best rates and the right loan – right here!
BAD CREDIT
Don't let bad credit stand in the way of purchasing a vehicle. We guarantee you'll get approved for a loan today.
GOOD CREDIT
We work with over 15 lenders to ensure we get you the best interest rates. Let us find you the best payment option for your loan today.
BANKRUPTCY
We understand the challenges of going through a bankruptcy. Have peace-of-mind knowing we have loan options every credit situation.
You don't have to worry about your credit situation when you finance your ATV with Get Approved Canada. Bad credit, good credit, no credit, we work with anyone who wants to get an ATV loan.
Apply with Get Approved Canada's powersport financing option and drive away in your new or used Honda ATV, Suzuki ATV, Polaris ATV, Yamaha ATV, Kawasaki ATV, Can-Am ATV, and all other brands.
Looking to get away in comfort? Don't let your credit situation stop you from financing your dream RV. Get Approved Canada guarantees you get approved when you apply with us for your RV loan.
Drive away today in your new or used Lazy Daze, Winnebago, Airstream, Northwood, Pleasure Way, Newmar, Jayco, Grand Design, and all other RV brands.
Owning a boat doesn't have to be a dream. In reality, we finance anyone with good and bad credit. Don't let poor credit stop you from owning your dream boat.
Apply today for boat financing and we guarantee you'll get approved. Speed off in your new or used boat today!
Good, Bad or No Credit, Guaranteed Approval!
Looking to buy a new or used dirt bike? Don't let bad credit ruin your ability to own a dirt bike. Apply for dirt bike financing with Get Approved Canada and rest assured knowing you'll be driving it today.
Low interest motorsport financing options for all credit types is our promise.
Need a new or used Ski-Doo this winter? Get approved today for low-interest snowmobile financing. We work with all credit types and guarantee approval.
Apply with Get Approved Canada and have peace of mind knowing you'll be driving your snowmobile today.
Sea-Doo financing is one of our favourite powersport loans. At Get Approved Canada, we love water sports and motorsports. Owning a jet ski doesn't have to be a dream.
No matter your credit history, Get Approved Canada will work to get you on a jet ski today. Apply for guaranteed approval and low-interest rate jet ski financing today!
We Also Offer Auto Financing!
See your options for financing a car or truck.
MULTIPLE POWERSPORT LENDERS

We are proud to offer powersport financing through 15 different lenders who eagerly await your application! Remember that we work for you and not the banks, so we will do everything we can to get you the best rates available. That said, believe us when we say that no application will be refused. Good credit, bad credit, no credit – we've got you covered!
Getting a loan for my new truck was simple and easy with Get Approved Canada. When I applied online I was called within minutes and had the loan approved for my new truck within an hour of that. I got a great car loan rate and was happy with the service. Cheers!
Dave
My car loan with Get Approved Canada was really easy. Within an hour I had an approval with 0% financing. It was a fast and easy process. I highly recommend them as the best auto loan company in the car market. Thanks!
Tony Martin
I was really happy I applied with Get Approved Canada. I got an awesome car loan with a rate much lower than expected and I ended up saving close to $70 with the monthly payment. That's free beer money if you ask me! The service with the team at Get Approved Canada was awesome and the service was great. Thanks so much for the great service. Highly recommend Get Approve Canada for your car loan!
Mark Downey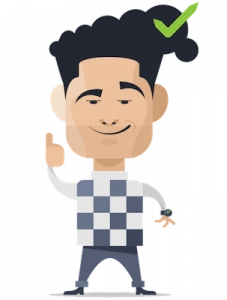 LET'S GET YOU STARTED TODAY
OUR PROCESS IS EASY, FAST AND SECURE AND OUR TEAM IS ALWAYS HERE TO HELP.