Getting Approved Has Never Been Easier!
Get Approved Today!
Pre-Qualify For Financing In Minutes, 100% Online!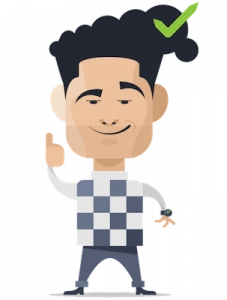 Hi, I'm Gavin, the loan specialist and official mascot at Get Approved Canada. Whether you've got good credit, bad credit, or even no credit – our team can help. We work with lenders who look at other things like income and assets to determine your car loan approval and not just your credit score.
We work on your behalf and shop the market for the absolute best rate possible, sometimes even as low as 0%. The process is easy, fast and secure and we strive to provide you with the absolute best service possible.